About me
Hi, my name is Javier Alcaraz
Professional pianist specialized in entertaining any type of event. I have worked as an accompanying pianist, a contracted musician in professional bands of different musical styles, director, producer and opera actor, arranger and composer.
Graduate in the specialty of musical pedagogy at the Superior Conservatory of Music of Murcia Manuel Massotti Littel, Spain.
I have dedicated myself for more than 10 years to education as a music teacher, and also worked as a trainer and accompanying pianist for entrance exams both in professional and higher conservatories.
I have developed my own style from the combination of my classical education and my passion for jazz and modern music.
After years of preparation, work and professional experience in different parts of Spain, I decided to move to Dublin, known for its rich musical tradition, with the intention of learning English while developing my career as a pianist in this country. Here in Dublin I have created a new brand, The Dublin Pianist. An idea that arises with the intention of making myself known as a pianist in the city.
Soon, you will find more information at https://www.thedublinpianist.com/
Services
Any situation in which you want to enjoy the elegance and magic of the piano.
Portable Grand Piano
Imagine a Grand Piano anywhere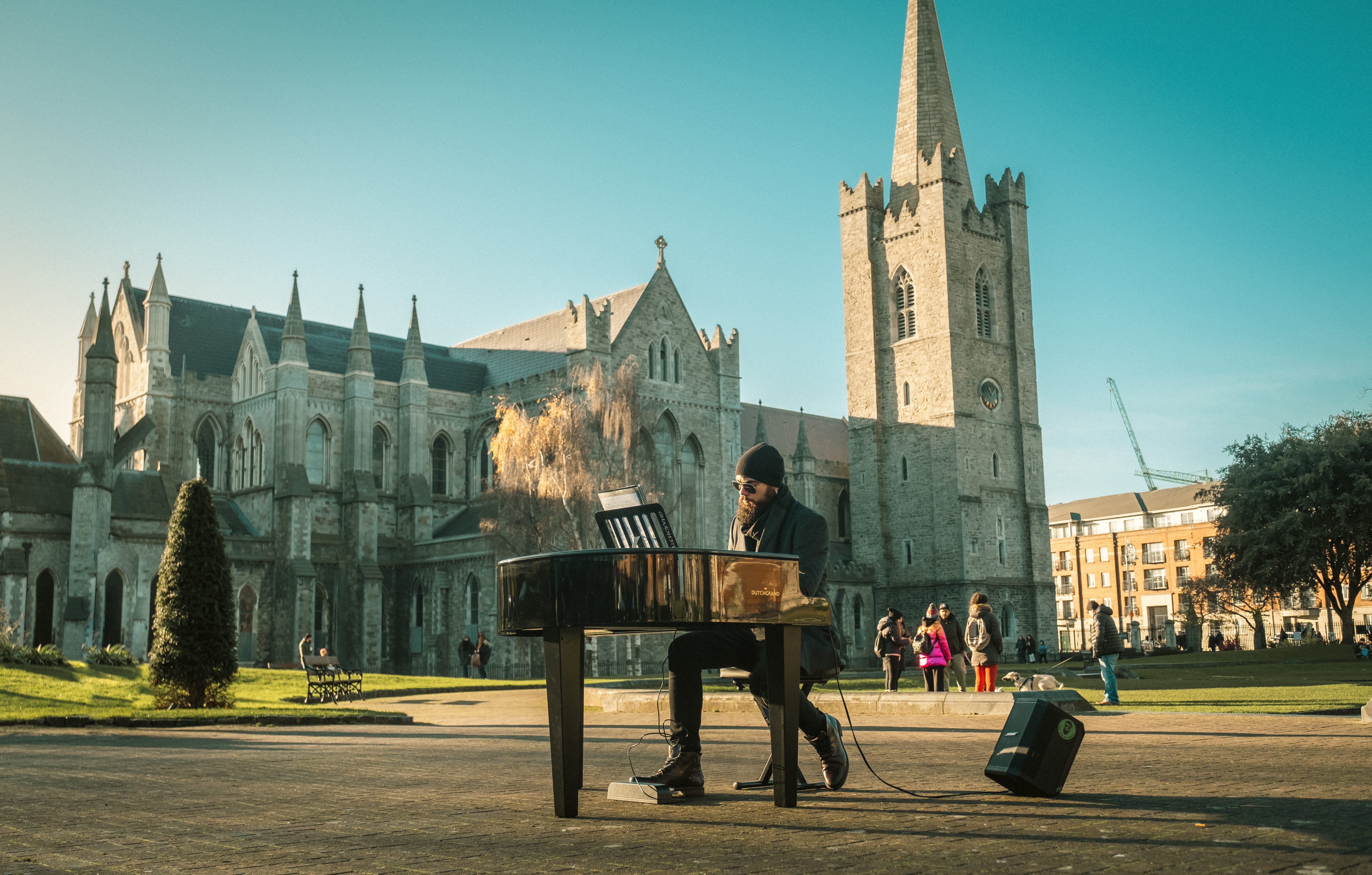 Some experiences
Some of my Gigs
Contact me
Hello, do you need a Pianist?
Take a look to our social medias or send us a whatsapp and we will work together to create the best climate for your event.
(+353) 89 490 9723
info@javieralcaraz.com